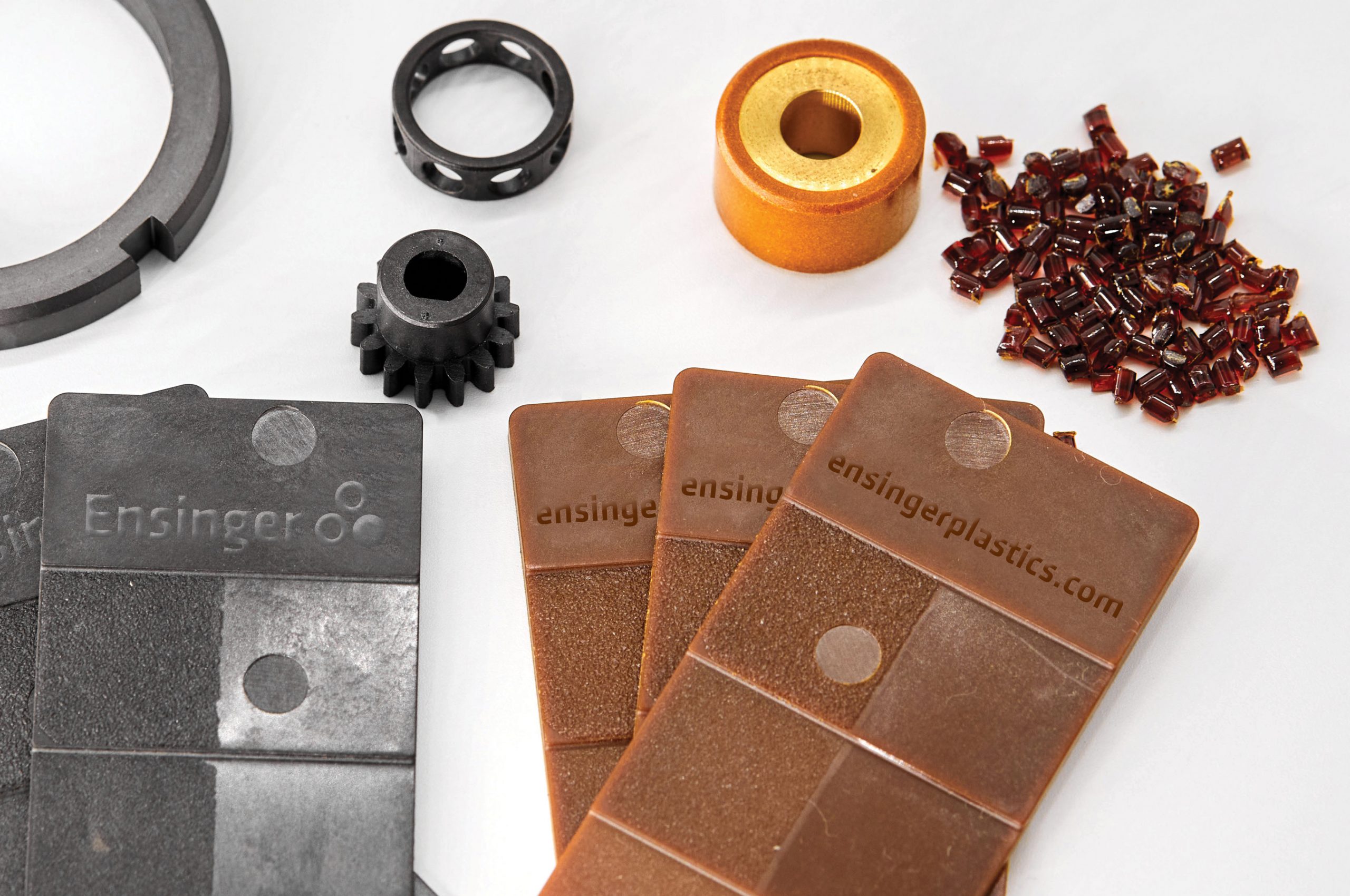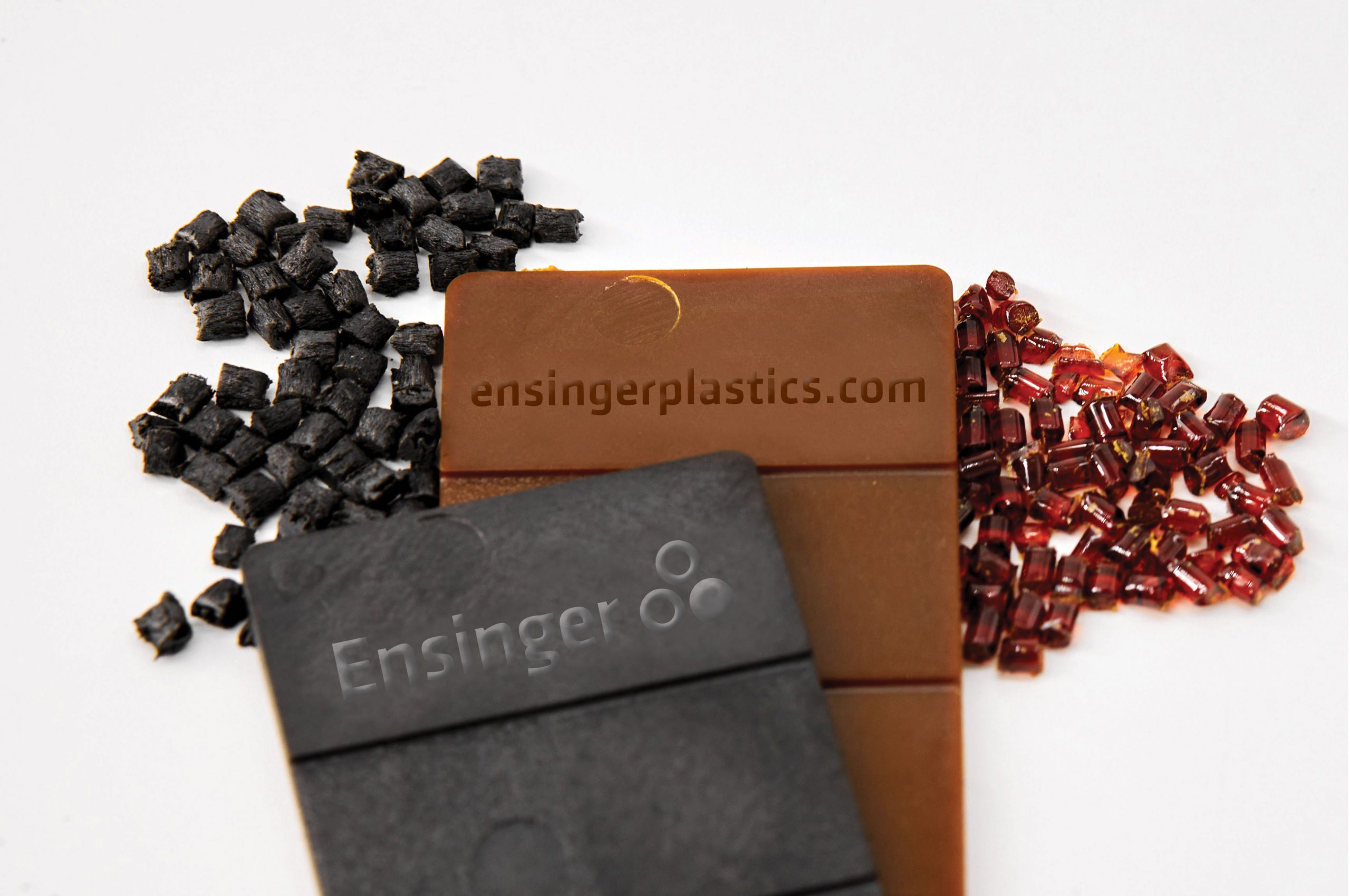 Ensinger GmbH adds AURUM™ Thermoplastic Polyimideto its Portfolio
Ensinger GmbH, a leading provider of high-performance polymers, is adding the thermoplastic polyimide AURUM™ TPI to its injection molding division's portfolio. BIEGLO GmbH distributes AURUM™ while Mitsui Chemicals Inc. manufactures it.Through extensive testing in its in-house technical facility, Ensinger has recognized the potential of AURUM™ TPI and decided to incorporate this material into its product range.
AURUM™ TPI stands out for its exceptional properties that distinguish it from other thermoplastic polymers. With outstanding heat resistance, excellent insulating properties, and high mechanical strength, AURUM™ TPI opens up various new application possibilities across different industries.Particularly in the aerospace sector and vacuum environments, the polymer demonstrates its power due to excellent radiation resistance and minimal outgassing.
"AURUM™ offers heat resistance, lubricity, and mechanical properties, making it particularly attractive for many applications. Also, Tests have shown that AURUM™ TPI can be quickly processed in our production processes," says Michael Werner, Production Concept Engineer at Ensinger.
AURUM™ TPI displays versatility as a material and allows processing through standard production methods like injection molding and extrusion. It's outstanding tribological properties and high heat resistance (Tg = 245°C) make it a superior choice to many other high-performance thermoplastic materials.
Furthermore, AURUM™ TPI exhibits high dielectric strength and low loss factors at various frequencies in electrical applications, making it an ideal insulator. Due to its potential for different conversion and processing operations, Ensinger plans to use AURUM™ TPI in multiple applications.
In 2022, Dr. Boy's technology center successfully tested AURUM™ TPI. The experiments demonstrated that conventional injection molding machines can process the material quickly and efficiently.
With the addition of AURUM™ TPI to their portfolio, Ensinger once again demonstrates innovation and customer orientation. Customers from various industries can now benefit from the exceptional properties of this high-performance material and develop innovative solutions for their most demanding applications.
The Ensinger Group develops, manufactures, and distributes compounds, semi-finished products, composites, finished parts, and profiles made from engineering plastics. To begin with, to process thermoplastic structural and high-performance polymers, Ensinger employs a variety of manufacturing processes, including extrusion, machining, injection molding, die casting, sintering, and pressing.
Link: https://www.ensingerplastics.com/en
Mitsui Chemicals Inc. is a leading Japanese company known for its diverse chemical products and solutions in various industries. With a strong focus on innovation and sustainability, it provides cutting-edge high-performance plastics and chemicals for various sectors worldwide.
Link: https://jp.mitsuichemicals.com/en/index.htm and https://jp.mitsuichemicals.com/en/special/aurum/.
Lastly, BIEGLO is a distribution company specializing in high-performance plastics. BIEGLO offers PEEK, polyimide, PBI, PAI, PPA, and other HPPs in powder, granules, compounds, semi-finished products, and finished parts. What's more, we collaborate with various producers and processors worldwide.
BARplast LLC is a subsidiary oft he BIEGLO Group and located in Texas. BARplast sells POLYIMIDE like Aurum™ TPI , various thermosetting PI-s like PLAVIS, PEEK and
R-PEEK.
Visit us this year at FAKUMA 2023 Booth A4-4110 together with Mitsui Chemicals Inc. Or visit our websites at www.bieglo.com , www.polyimide-shop.com
Ensinger adds AURUM™ Thermoplastic Polyimide to Portfolio