Polyetherimide is a high strength amorphous thermoplastic polymer that is part of the polyimide family. PEI stands out in particular because of its low flammability (UL94: V-0) and shows at the same time a low smoke development. PEI has a continuous service temperature of up to 170 ° C.
PEI Color Compounds are made from Polyetherimide ULTEM granules.
High strength
Amorphous
Low flammability
Low smoke development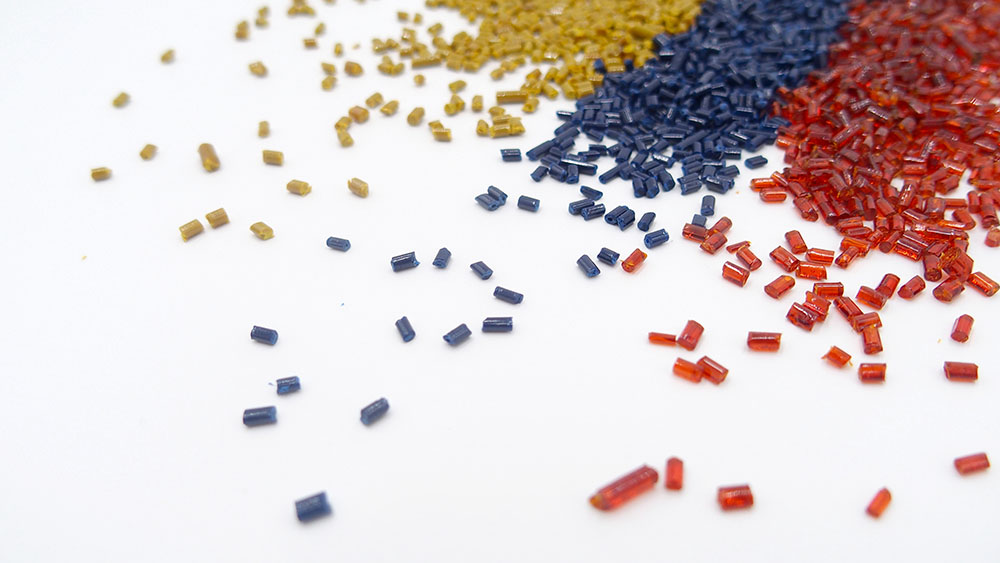 Due to its first-class electrical insulation values, which are stable over a wide temperature and frequency range, this PEI color compounds are particularly suitable for use in the electronics industry. PEI components are also resistant to many chemicals and to hydrolysis. However, this also depends on the state of tension.
Additionally, PEI can be processed into semi-finished products or injection molded.
Electrical insulation values
Electronics industry
Injection molding
Our PEI Color Compounds include several products that can be tailored to the needs of fabricators and custom applications.
BIEGLO offers different colors in the form of granules:
Black
White
Red
Yellow
Green
and many more
We also offer PEI Rods, Sheets and Film.
You might also be interested in: