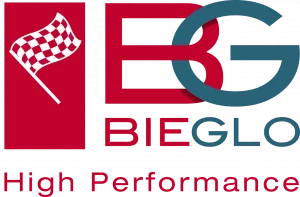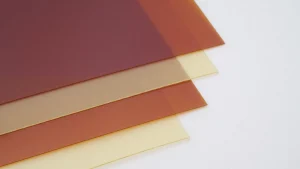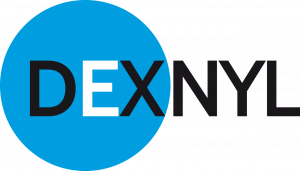 Characteristics of POLYIMIDE Film
PI-s – Thermosetting Polyimide films
Dexnyl© PI-s Polyimide film is a thermosetting film characterized by its excellent electrical, thermal, physical, and chemical properties over a wide temperature range. The lightweight property of these films makes them superior for a wide array of applications. These films are electrically sound, have a tolerant behaviour in abrupt conditions, are highly stable and thus best suited in aerospace, electronics, industrial and other energy sector applications.
TPI – Thermoplastic Polyimide films
Dexnyl© TPI Polyimide film is a thermoplastic film characterized by its excellent physical properties along with wear resistance. Thermoplastic Polyimide is the most heat resistant thermoplastic material available which makes these films thermally, chemically, electrically as well as mechanically very strong. TPI film is also inherently flame retardant.
Applications of POLYIMIDE Film
PI-s – Thermosetting Polyimide films
Advantages –
High dielectric strength

Temperature resistance from ~ -265°C to > 410°C

Isotropic

Dimensionally stable

Retains 100% tensile strength in abrupt conditions

Scratch and abrasion resistant
Dexnyl© PI-s film typical applications –
Integrated circuits

Insulation films

New energy vehicles

Solar battery

Aviation/Aerospace protective films

Automotive electronics/Flexible vehicle electronics

Flexible FCCL

Etching

High-intensity FPC

COF circuit for chips encapsulation

Flexible display products 

Medical equipment's

Smart phones, camera, tablet PCs

Cables, tapes & adhesives
TPI – Thermoplastic Polyimide films
Advantages –
Chemical resistant

Flame retardant

Good electrical properties

High heat resistance

Radiation resistance

Excellent wear resistance
Dexnyl© TPI film typical applications –
Electrical insulations

Pressure sensitive tapes

Heater circuits

Mechanical parts

Electronic parts

Heat sealable bags

Screen printing

Diaphragms for sensors and manifolds

Etching

Shims/Washers
PI-s – Thermosetting Polyimide films
Wide range of dimensions –
Thickness – 6 µm up to 200 µm
Width – 550 mm up to 1500 mm (or cut to demand)
TPI – Thermoplastic Polyimide films
Wide range of dimensions –
Thickness – 12.5 µm up to 150 µm
Width – 550 mm up to 1500 mm (or cut to demand)
Different types of Dexnyl© TPI films offered by BIEGLO GmbH –
Thermoplastic Polyimide Dexnyl© 185TPI natural films
Thermoplastic Polyimide AURUM films
You might also be interested in: