The Story of BIEGLO's Successful Participation at Fakuma 2018
---
After an exciting week filled with pleasure and passion, Fakuma 2018 is over. We presented our latest product portfolio of semi-finished products made of Polyamidimide (PAI), Polyetherimide (PEI), and Polyimide (PI), beside our main plastic material Polyetheretherketone (PEEK) and its wide range of products e.g. Granule, Powder, Rod, Tube, Sheet, Filament, Film and more.
BIEGLO GmbH set a new record of visitors this year. Thank you for the interesting conversations and pleasant discussions. As an international high performance polymers distributor, we will continue to show our presence around the world and strive to become your preferred supplier of HPP's.
About the video: Song: Epic Shrine
Music from Jukedeck - create your own at http://jukedeck.com
Fakuma 2018 is over and we'd love to share some impressions of our experience with you. We have presented our latest product portfolio expansions: Semi-finished goods made of Polyamidimid (PAI) , Polyetherimid (PEI), and Polyimid(PI)-fibers and filaments at the Fakuma 2018. Our Team is very motivated and we've reached a new record of visitors. We are happy that our hard work leads to this progress and motivated to go on!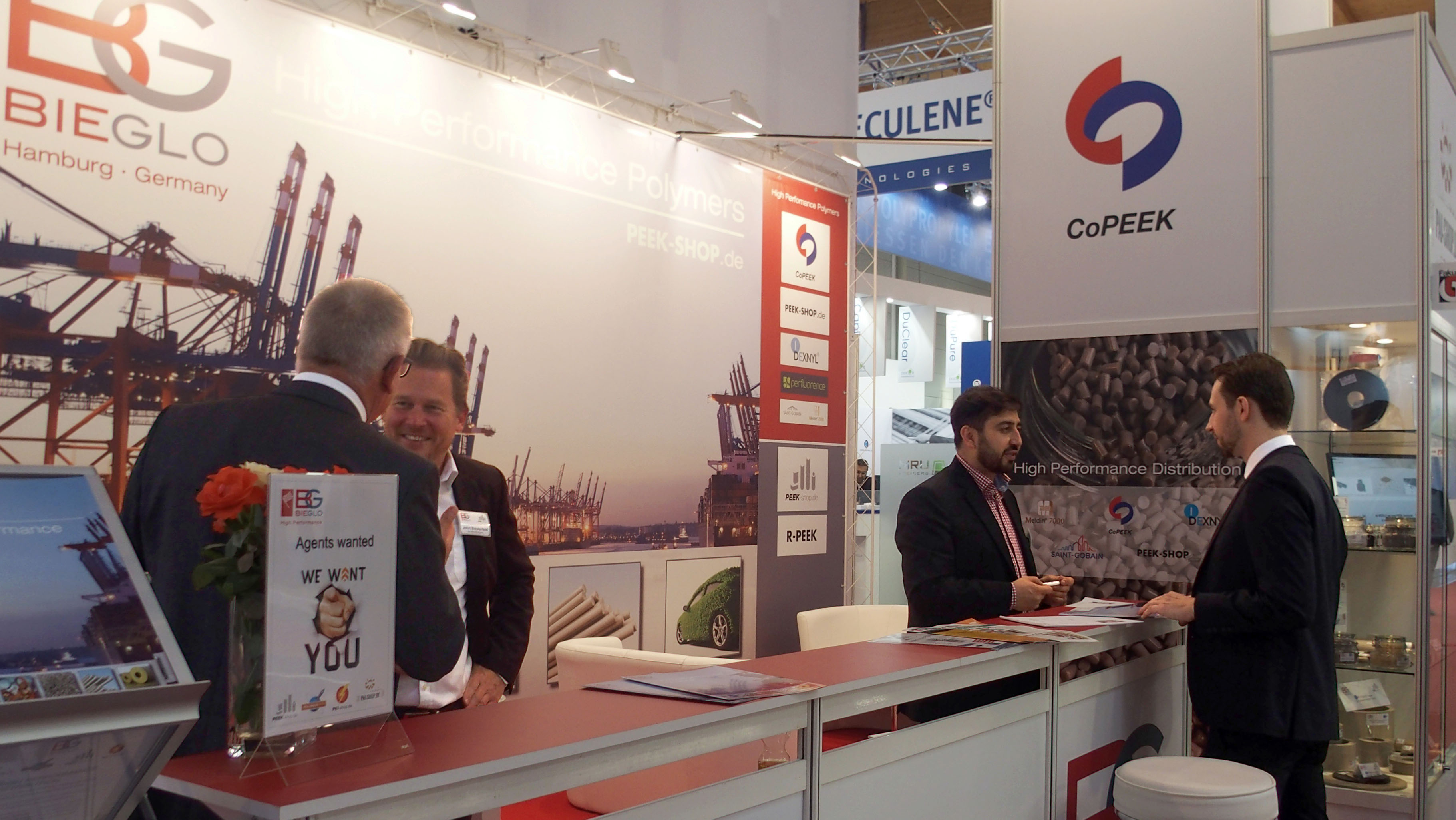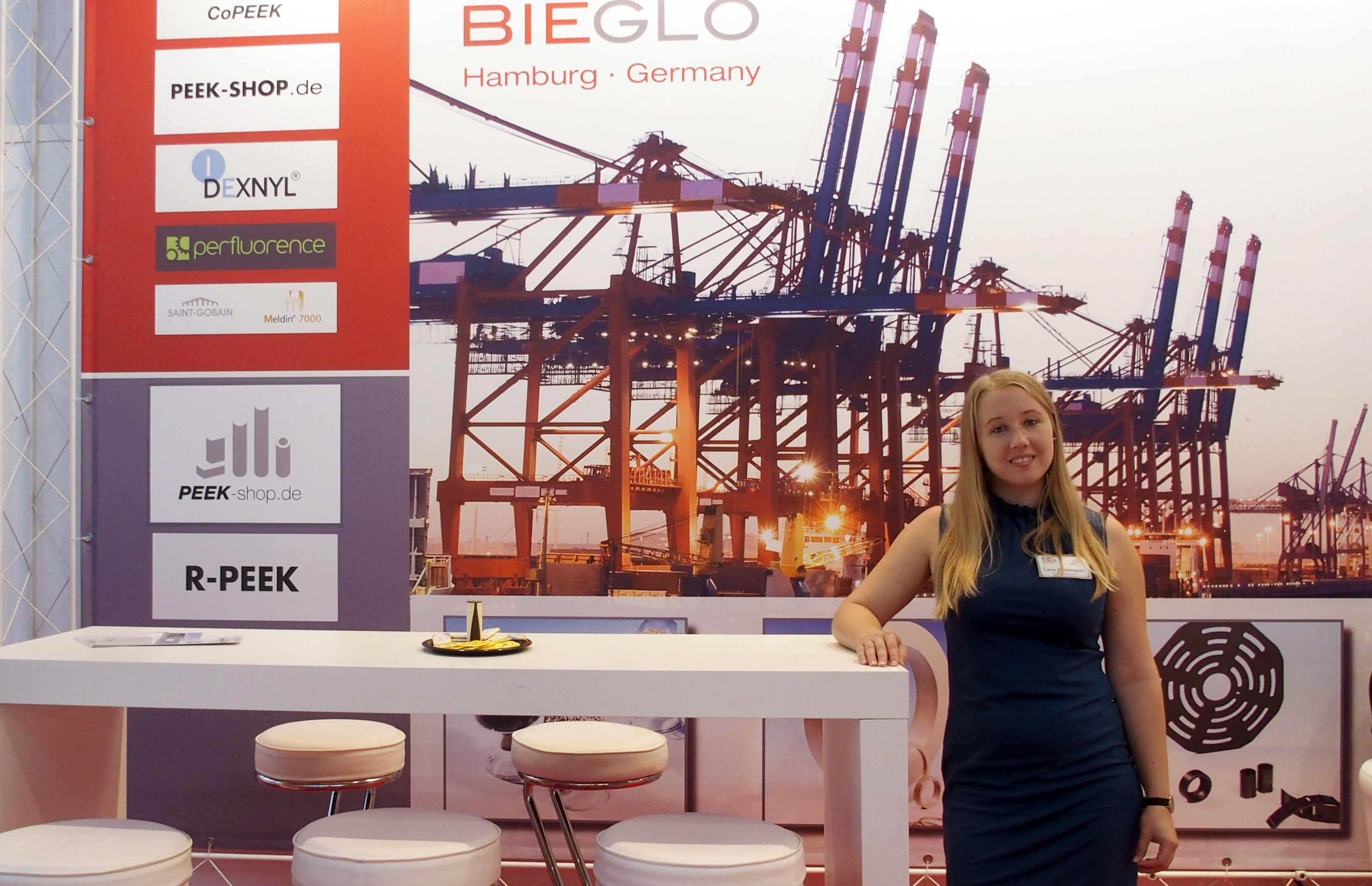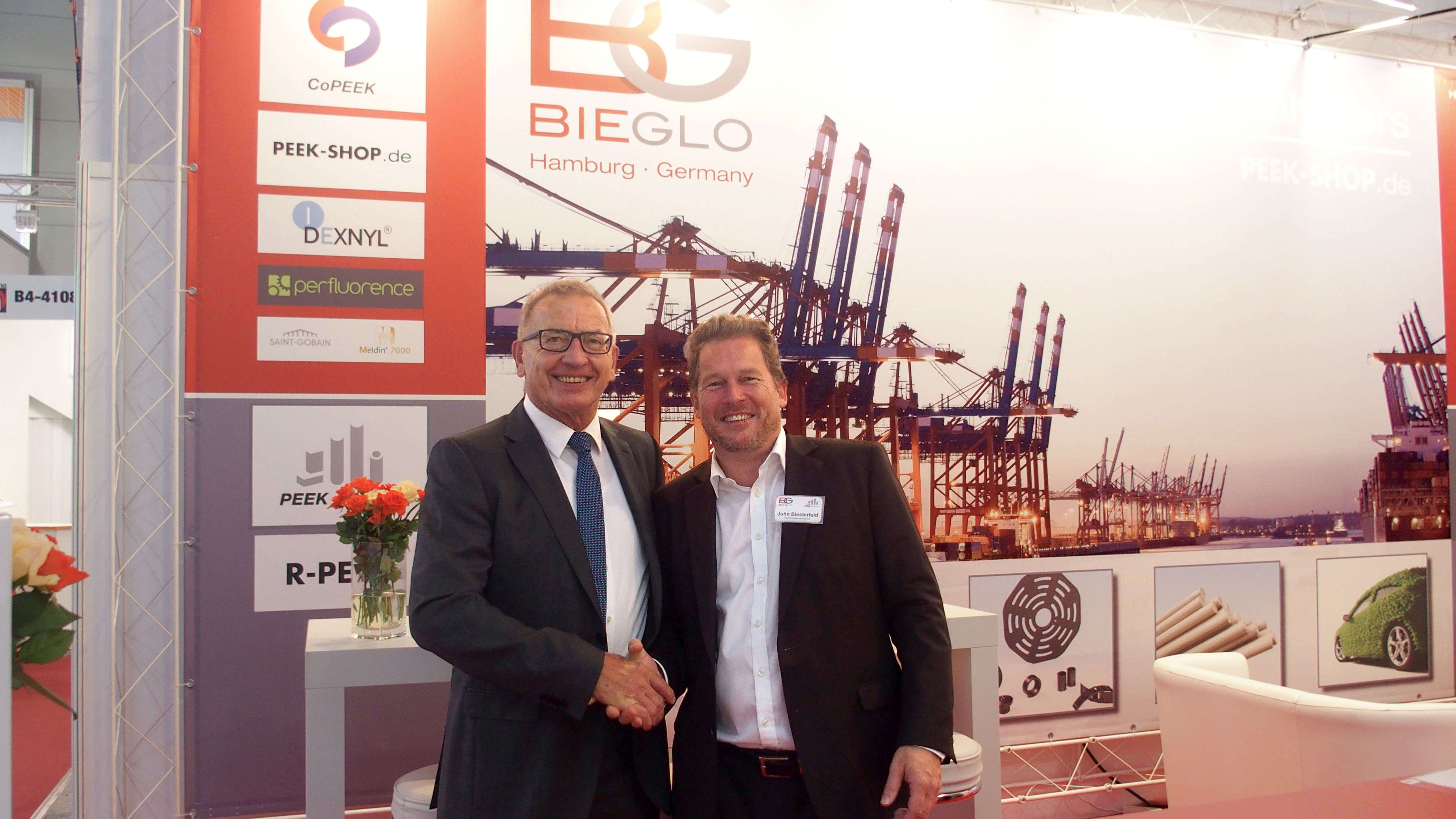 Fakuma 2017
---
BIEGLO experiences an increased demand for medical certified PEEK for injection molding and additive manufacturing.
Since the medical certification of its PEEK with the brand "CoPEEK" BIEGLO has noticed an increased demand for injection molding projects of medical parts. High performance polymers for injection molding such as Polyetheretherketone (PEEK), thermoplastic Polyimide (TPI) and Polyphenylsulfon (PPSU) are increasingly applied in the European medical sector.
The demand for monofilaments for 3D printing is growing rapidly, however injection molding of medical grade CoPEEK is still the most efficient and popular production solution. BIEGLO's CoPEEK is available in filtered grade or high viscosity grade for micro molding. In April 2017 BIEGLO had reported the successful certification of PEEK powder and granules (CoPEEK) for medical application following ISO 10993.
ISO 10993 certification of CoPEEK enables BIEGLO to serve existing and new customers in the medical field with its strong service, high quality and competitive prices.
The CEO of BIEGLO GmbH John Biesterfeld commented the certification: "CoPEEK has always been convincing for our customers with its quality and price competitiveness. With our ISO 10993 certification, all PEEK material processors in the European medical market have gained a new first-class supplier."
BIEGLO GmbH is one of the leading distributers of Polyetheretherketone (PEEK) raw materials and semi-finished products in Europe. Thermoplastic Polyimide (TPI) for injection molding and well as PPSU are available with BIEGLO. Founded in 2011, BIEGLO is the exclusive agent for the CoPEEK of Panjin Zhongrun High Performance Polymer Co. Ltd. in Europe. Panjin Zhongrun is one of the largest producers of PEEK raw materials with more than 1.000 metric ton production capacity.
BIEGLO supports the shift to a circular economy
The sustainable usage of thermoplastics is a necessity for the circular economy and an opportunity for technical and high performance plastics alike. BIEGLO as a distributor of polymers supports that shift by broadening her portfolio for recycled polymers and by tackling the upcoming obstacles together with her clients and suppliers.
Recycling of the high performance polymer PEEK creates not only an economic and environmental advantage but furthermore fosters technical development. It enables the usage of PEEK for applications where it was not considered before due to high cost of virgin resins. BIEGLO offers a variety of PEEK-products. The sale of virgin and recycled PEEK as well as consultancy-services concerning the handling of PEEK residues and its re-circulation.
The recycled PET-compounds, VYPET®, from LAVERGNE (Canada) are another part of BIEGLO growing portfolio of sustainable plastics. VYPET® has proven for years in the automotive industry that there are profits from cost- and quality-benefits, because VYPET® surpasses the properties of virgin materials in terms of heat-aging, di-electric and hydrolytic properties. The usage of recycled polymers becomes an overall beneficial experience - for the environment and for the companies involved.
BIEGLO GmbH is one of the leading distributors of high performance polymers in Europe. Her PEEK portfolio includes virgin as well as recycled material, in granules or semi-finished. Furthermore
BIEGLO's expertise lies in recycled and customized PET- and PP-compounds for technical moulding applications.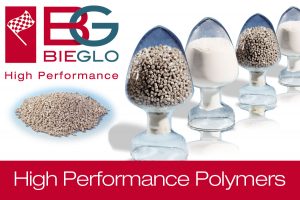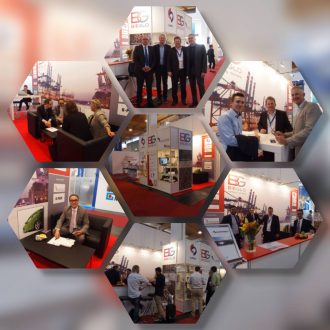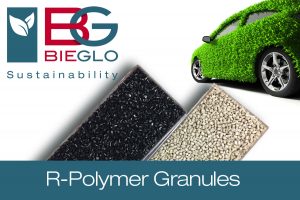 Fakuma 2014
---
After the successful participation in 2012, BIEGLO will be present this year again at Fakuma. This time as main exhibitor, at the booth B4-4113.
Amongst other products, BIEGLO will be presenting its CoPEEK multi filament, which can be used in demanding applications in high temperature, chemically aggressive and abrasive environments. Another interesting product derived from CoPEEK is the foil, to be applied as covering in such challenging conditions.
BIEGLO is also distributor for Lavergne and Saint Gobain Plastics. Both companies will be at Fakuma, as BIEGLO´s co-exhibitors. From Saint Gobain, the flagship product is the Meldin 7000® Polyimide, very well accepted in the automotive and aviation industries, due to its resistance to temperatures above 350 C degrees.
The Canadian company Lavergne will be presenting its innovative technology for recycled polymers, made of printer cartridges.
To know more about the new products offered by BIEGLO and partners, come and visit us at Fakuma 2014.